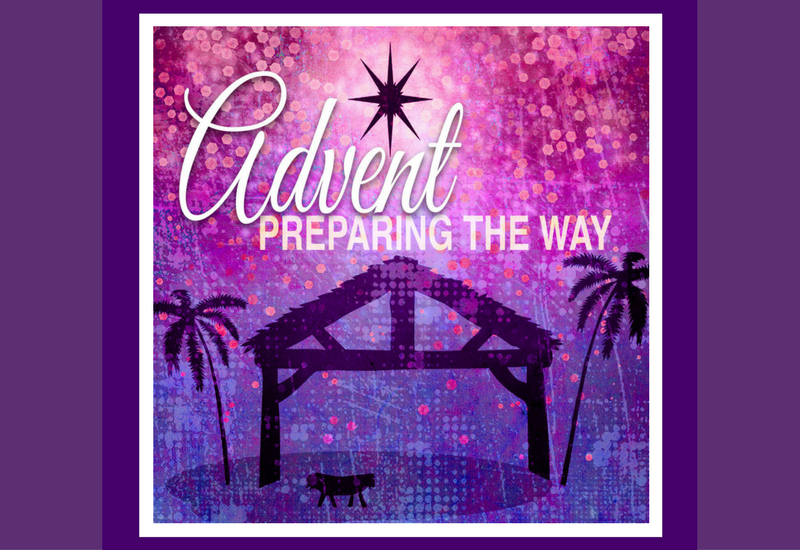 Advent comes from the Latin word meaning "coming." Jesus is coming, and Advent is intended to be a season of preparation for His arrival. While we typically regard Advent as a joyous season, it is also intended to be a period of preparation, much like Lent. Prayer, penance and fasting are appropriate during this season.
Advent is not as strict as Lent, and there are no rules for fasting, but it is meant to be a period of self-preparation. The purple color associated with Advent is also the color of penance. The faithful should fast during the first two weeks in particular and receive the Sacrament of Reconciliation.
The color of the Third Sunday of Advent is rose. This color symbolizes joy and represents the happiness we will experience when Jesus comes again. The Third Sunday is a day of anticipatory celebration. It is formerly called "Gaudete" Sunday; gaudete means "rejoice" in Latin.
Finally, Sundays during Advent, just as during Lent, should not be given to fasting, but instead to celebration because we celebrate the resurrection of Our Lord every Sunday. It is important to remember, however, there are no particular rules for how the laity should observe Advent.
Donations Are Urgently Needed -- We are now approaching the end of the year and are still in great need of donations to meet our goal for the DSA for 2020. $23,457.50 remains to be raised to meet our Diocesan assessment. This must be paid by our Parish from our operating funds at year's end if it is not raised through donations. If you have not already done so, please prayerfully consider contributing. Pledges can be made so that payments can be broken out over time. Call the Parish Office for more information.
Our parish has received $5,851.00 in contributions to date for the Priests' Retirement and Benefits Fund. We are grateful for the generosity of our parishioners. Our assessment is $8,754.00. $2,903.00 remains to be raised by year's end. You can put a contribution designated for this purpose in the regular collection at any time. There are additional envelopes available in the narthex for those who did not receive one in the mail. You may also donate online, mail in your contribution, or bring it to the parish office. Thank you for your prayerful consideration.
Renovation Update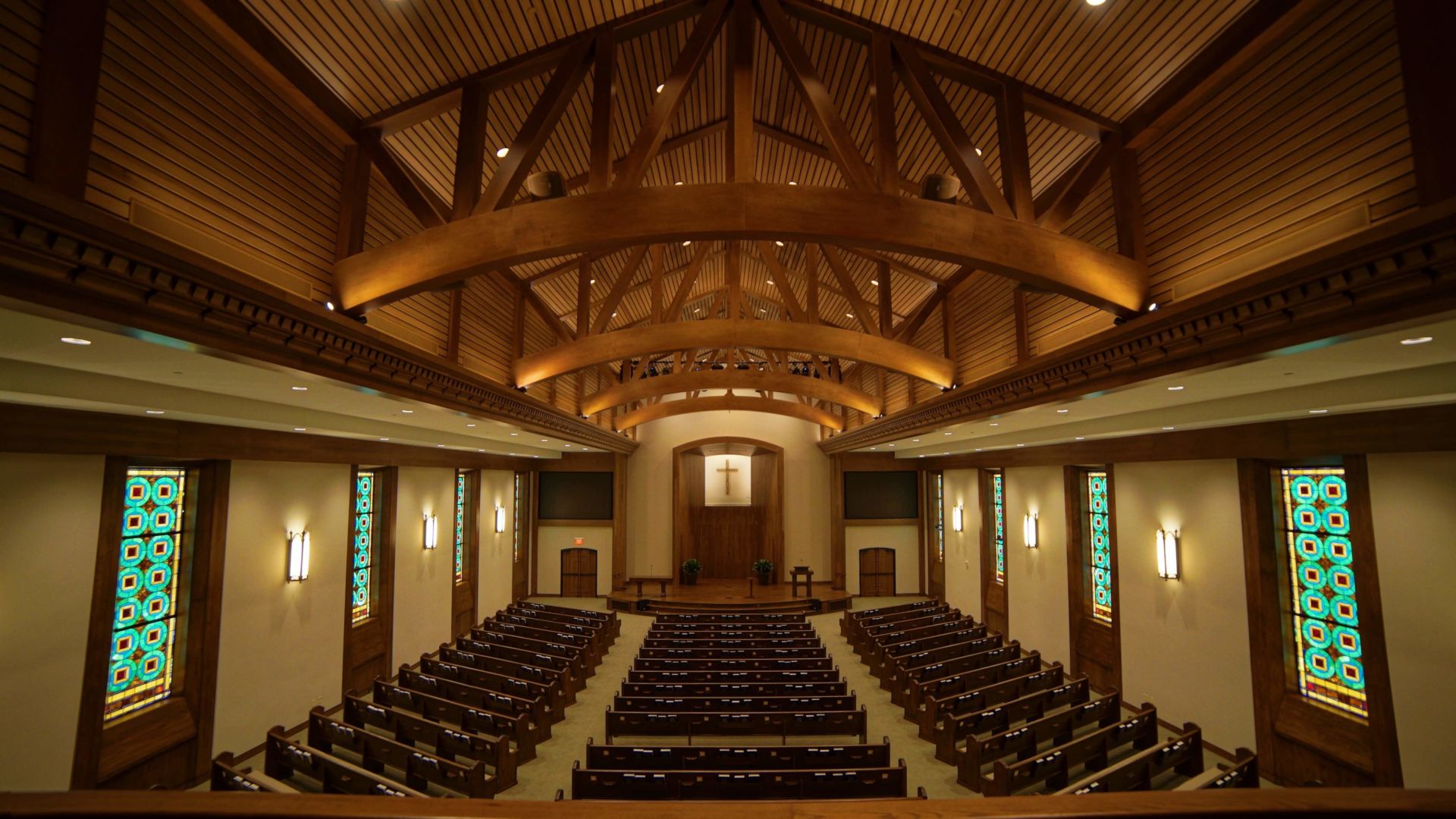 Church Renovation is finally underway. New flooring is currently being installed in the Nave. Weekday Masses will continue as scheduled but may be moved to the Parish Hall temporarily. Watch for announcements here.
Our Renovation Campaign continues. If you would like to be a part of our campaign to Renovate, Refresh, and Refurbish our Church, please feel free to designate your contribution to our Church Renovation Fund. If you would prefer to donate to a specific part of or item in the overall plan, please contact the Parish Office. We'll be happy to work with you.
Schedule of Holy Masses
All Masses are inside the Church and open to the public. All who come in good faith are welcome.to attend and worship. Catholics in good standing may present themselves for Holy Communion.

Saturday -- 4:30 PM Vigil Ordinary Form (English Liturgy, Homily, and Prayers with Latin Chant, Mixed Hymns)
Sunday -- 9:00 AM Ordinary Form (English Liturgy, Homily, and Prayers with Latin Chant, Mixed Hymns)
Sunday -- 11:30 AM Ordinary Form Spanish Language Mass
Sunday -- 1:00 PM Extraordinary Form Traditional High Latin Mass (Latin Chant, Dual Gospel, English Homily, Mixed Hymns and Prayers).

Tuesday, December 8 -- Feast of the Immaculate Condeption
12:00 Noon English Language Mass
6:00 PM Traditional Latin Low Mass

Wednesday -- 12:15 PM English Language Mass
Thursday -- 9:30 AM Traditional Latin Low Mass
Friday -- 9:30 AM Traditional Latin Low Mass

1st Saturday of Month -- 10:00 AM Extraordinary
Form Traditional Latin High Mass (English Homily, Dual Gospel, Mixed Prayers and Hymns) followed by a Rosary and 15 minutes of meditation (Fatima Devotions)

We do not currently offer an all English or all Latin Mass. English Masses include Latin chants and occasional Latin hymns. Latin Masses include English Homilies, Gospels, prayers, and hymns.
Delays or Cancellations of Masses or other Church activities will be posted on this website. They will also be posted on our St. Elizabeth Catholic Church Facebook Page and shared with High Country Catholics Facebook Group, High Country Latin Mass Facebook Page, and AppState Catholic Campus Ministry Facebook Group. We do not use recorded phone announcements, local radio, or other websites for this purpose.
Events
Faith Formation
Faith Formation classes take place from 10:15 AM until 11:15 AM on Sunday mornings and are open to all children from Pre-K through 6th Grade with preparation for the Sacrament of Confirmation for 7th and 8th Graders. Programs this year are offered both online and in person. Click HERE for the latest information or call our Director of Religious Education, Paul Kankiewicz, at 828-264-8338 for more information.
High Country Catholic Weddings
St. Elizabeth of the Hill Country Catholic Church (Boone Campus) and Epiphany Catholic Church (Blowing Rock Campus) are now available for weddings, subject to some precautionary restrictions and measures due to the Covid pandemic. If you are a practicing Catholic and you are interested in having a wedding in the North Carolina Mountains at either location, even if you are not a member of our churches or a Catholic Campus Ministry student, you can call our Parish Office at 828-264-8338 to check availability, costs, and requirements. Additional information on Catholic weddings and requirements is available HERE, HERE, and HERE. A Wedding Information and Registration form can be seen HERE.
Pandemic Protocol -- Diocesan recommended protocol is being observed at St. Elizabeth for all Masses. Safety concerns are important. Please click on Pandemic Safety Recommended Protocol to see what is recommended here.
St. Elizabeth Home School Group will meet at 10:30 AM immediately after Mass on Friday, December 4 and continue to meet monthly after each First Friday Mass. All home school families or anyone interested in learning more about homeschooling is welcome. Please contact Lisa Bott with any questions: [email protected]
The next Youth Group Meeting will be on Saturday, December 5 from 5:45 PM after the Saturday Vigil Mass until approximately 8:00 PM. All youth in the age group for grades 8-12 are welcome. Fun, games, food, and faith are on the agenda. Come hang out with your friends! Please click here to RSVP.
The National March for Life is scheduled for January 29. More information on this event will be posted as it becomes available. If you're interested in going, mark your calendars now.
Weekly Contributions. Baskets are not being passed in order to limit your exposure to others and keep you safe. Baskets are just outside all three entrances to the Nave. Please contribute, as you are able, by dropping your envelope, check, or cash into one of these baskets as you enter or leave Mass. If you are not able to attend Mass, you can drop your contribution off at the Parish Office during office hours or mail it to St. Elizabeth Catholic Church, 259 Pilgrims Way, Boone, NC 28607. You can also simply and conveniently just click HERE to sign up for or sign in to use our secure online giving portal. Thank you for your continued prayers and support during these trying times.
The Music for the Masses for each weekend is now being posted weekly as it is decided. Go to Music Ministry News and Announcements to see what will be used in the coming weekend. Matt Mellon, Interim Music Director, has also prepared an interesting and informative Guide to following our Masses with the pew hymnals, references, and other materials that we have available. That is also posted on this week's Music Ministry News,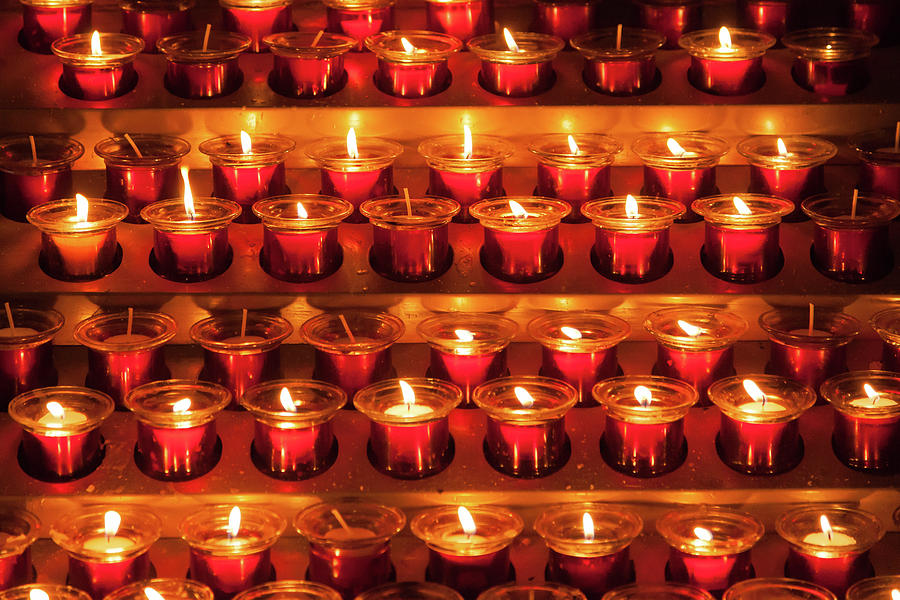 Prayer Candles are once again available in the Prayer Chapel before and after Masses. A small donation is suggested to cover the costs of the candles.
St. Elizabeth's 2021 Calendars will be available in the Narthex. on a first come-first served basis. Please take one for your family.
Advent Magnificats are now available in the Narthex. There is no charge, Please pick one up for your family's use.
Christmas Flowers -- It's time to order our Christmas poinsettias! If you would like to donate toward their purchase in honor or memory of your loved ones, simply return the envelope provided in your envelope packet. If you do not use envelopes, you can provide a list of their names with your donation. Please indicate that you would like the donation to go toward the Christmas flowers.
Holy Water Containers and other neat gift items are available for purchase in our Gift Shop, which is just inside the downstairs entrance to the Church. Stop in during weekday office hours or between Sunday Masses and visit.
Mass Intentions are available at your request by calling, emailing, or stopping by the Parish Office. It is suggested that you make your request well in advance, to ensure you have the date you prefer
The Knights of Columbus have Wheelchair Ramps available for anyone who needs one. For information, please contact any Knight or contact Grand Knight Jack Ryan by calling the Parish Office.
Google Translate is now available throughout this website. To use it, go to the top right corner area of most pages and click on the language of your choice to translate the page.