Inclement Weather Announcements
Parish Offices are CLOSED today. Office Appointments are CANCELLED and will be rescheduled. Decisions on other events scheduled for today will be announced as they become available.
Unless otherwise announced, Adoration for today is cancelled.
Choir Practice and RCIA are still on as scheduled.
We currently recommend snow or ice tires or four wheel drive for Pilgrims Way today.
Delays, closings, and cancellations will be posted here as they are decided, as will known road conditions which may affect travel to or from our campus. Masses will generally go on as scheduled for those who can safely get to the Church unless otherwise announced. Please use your own best judgement concerning your local driving conditions and the ability of you and your vehicle to cope with current conditions safely when making any decision about traveling in inclement weather.

Seminarian Sunday
The St. Joseph's Seminarians will be participating in our 11:00 AM Mass on Sunday, March 1st, the First Sunday of Lent. Their Schola Cantorum will be singing. Don't miss this opportunity to meet and hear our future Priests!
There are CDs which were recently recorded by the St. Joseph's Seminarians available in the Parish Office. They are $15.00 each. Get yours now!
Totus Tuus
Totus Tuus will return for the Summer of 2020. The dates this coming year will be June 21-27. Totus Tuus is a summer Catholic youth program are dedicated to sharing the Gospel and promoting the Catholic faith through evangelization, catechesis, Christian witness, and Eucharistic worship. The week long program assists parents and parishes in the evangelizing and catechizing of their youth. Mark your calendars and watch for information on signing up for this great program!
Diocesan Support Appeal 2020
The purpose of the Diocesan Support Appeal (DSA) is to help provide the annual funding necessary to carry out the mission of our diocese – namely to fulfill our call to "grow ever more perfectly into a community of praise, worship, and witness, and to become a leaven of service and sign of peace through love in the Piedmont and western North Carolina." The DSA provides funding for 50 ministries and programs.
When we make our annual contribution to the DSA, we join with all our brothers and sisters in Christ throughout the diocese to do the Lord's work – works of love and service that no one individual or parish can do alone.
Envelopes for contributions and instructions for giving online are available between the outer doors in the Narthex on the table with the weekly bulletins. Please consider, prayerfully, your ability to help. The need is great and a portion of the money does return to local ministries in this area.
Mass Times
ST. ELIZABETH OF THE HILL COUNTRY in Boone

Tuesday Traditional Latin Mass 6:00 PM
Wednesday Mass 12:15 PM
Thursday Mass 9:30 AM
Friday Traditional Latin Mass 9:30 AM
First Saturday Traditional Latin Mass 10:00 AM ----- (First Saturday of Month Only)
Saturday Vigil Mass 4:30 PM
Sunday Early Mass 9::00 AM (Oct. 20 - May 17)
Sunday Mass 11:00 AM
Sunday Hispanic Language Mass 1:30 PM

CHURCH OF THE EPIPHANY in Blowing Rock
Closed For Winter
Sunday Mass 9:00 AM (May 24 Through Oct. 11)
Confession Times
Wednesdays -- 11:30 AM and 5:00 PM (Holy Hour)
Thursdays and Fridays -- 9:00 AM
Saturdays -- 3:00 PM - 4:00 PM
The Confessional is located at the end of the Stairway Hallway. Please wait your turn at the Hallway Entrance beside the Prayer Chapel.
Chapel Hours
Monday - Thursday -- 9:30 AM-2:30 PM
Friday -- 9:30 AM - 12:00 Noon
Saturday and Sunday -- Open during Masses
Enter wooden door on left just inside front entrance when Church is closed.
Adoration
Wednesdays -- 5:00 PM Holy Hour in the Sanctuary
Thursday -- 10:00 AM until 7:00 PM in the Prayer Chapel.
Call the Parish Office or contact Ellie Wee to register for an hour.
Christian Education
Faith Formation Pre-K through Grade 8 -- 12:15 PM til 1:15 PM Sundays.
Evening Adult Book Study Group -- Wednesday at 5:30 PM
Morning Men's and Women's Bible Study Groups -- Wednesday at 10:00 AM
RCIA (Membership Classes} -- Thursday at 7:00 PM and Friday at 7:00 AM
Call the Parish Office for more information.
Catholic Campus Ministry
Tuesday Women's Small Group -- 7:15 PM
Tuesday Men's Small Group -- 7:15 PM
Wednesday Dinner and Reflection -- 7:00 PM
Sign up for weekly 11:00 AM Mass Ride Share at AppState CCM Facebook .
Mary's Market
Mary's Market, the St. E Catholic Store and Gift Shop is located on the lower level across the hall from the Administrative Office. The Shop is open during weekly office hours.
Volunteers are needed to open and run Mary's Market after weekend Masses. If you can help with this, please contact the Parish Office.
Office Hours
Offices for St. Elizabeth of the Hill Country and Church of the Epiphany are located at the rear lower level of St. Elizabeth of the Hill Country Church, 259 Pilgrims Way, in Boone, NC. Office Hours are as follows:


Monday-Thursday 9:00 AM - 3:00 PM
.
Friday 9:00 AM - 12:00 Noon

Offices are closed during weekday Masses.
New Parishioner Information
Click HERE to register you or your family online. St. Elizabeth New Parishioner and Visitor Guidebooks and Registration Forms are available in the upstairs Narthex and the Parish Offices. Collection envelopes for new parishioners and visitors are in the stairway hallway bookcase just to the left of the Narthex.
Diocese of Charlotte Hotline
If you know of, suspect, or have information about possible sexual or physical abuse of children or vulnerable adults or misconduct by any clergy, employee of, or volunteer within the Diocese of Charlotte or within its Parishes, report concerns safely, securely and anonymously 24/7 over the phone using the diocese's new hotline, 888-630-5929 toll-free or report online at www.RedFlagReporting.com/RCDOC.
If you suspect a child or adult is in danger, please contact 911 or your nearest local law enforcement agency.
Magnificats for Lent are available to pick up in the Narthex under the bulletin boards. There is no charge. These are great resources for your Lenten devotions.
The next youth group meeting will be Saturday, February 29, at 5:45 PM. If you are a high school student, please join us for an evening of fun, food, and fellowship!
The Knights of Columbus will be having a lunch meeting and get together at the Cardinal Inn on Highway 105 on Tuesday, March 5 at 11:00 AM. This event will replace the monthly breakfast meeting.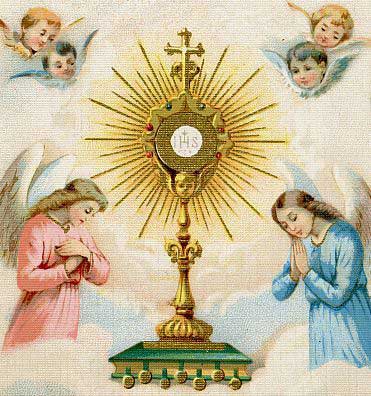 Ladies Overnight Adoration at St. Elizabeth will be from 9:00 PM, Friday, March 6 to 9:00 AM, Saturday, March 7. Ladies from St. Elizabeth and surrounding Parishes are invited to come stay overnight and spend an incredible evening in Adoration of Our Lord. Classrooms will be available for sleeping. Contact the Parish Office for more information or to register.
Daylight Saving Time begins on Sunday, March 8. Don't forget to set your clocks ahead when you go to bed on Saturday night!
The next St. Elizabeth/Knights of Columbus work weekend on the Habitat for Humanity build is on Saturday, March 21, from 9:00 AM until 4:00 PM, weather permitting. Wear work clothes and bring your lunch & water. Tools are provided. For more information or directions, contact Marty Corts or go online to Watauga Habitat.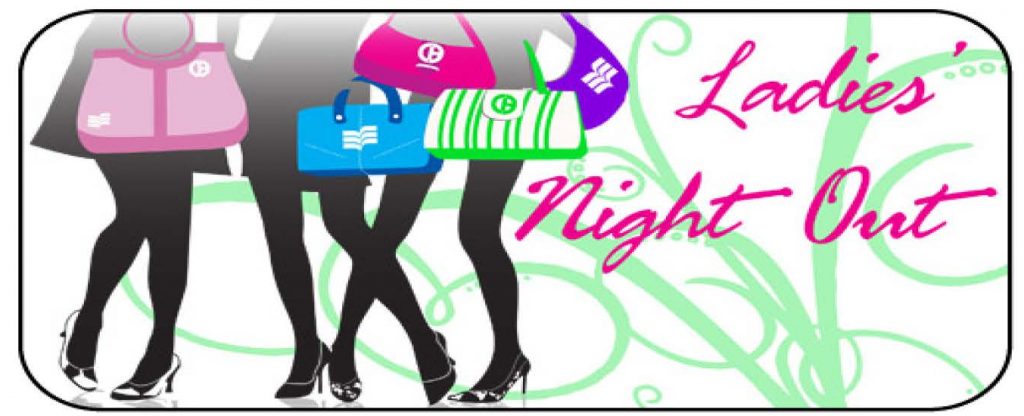 All Catholic ladies of the Parish are invited to join the monthly St. Elizabeth Ladies Night Out. March's event will be Thursday, March 26 at The Pedalin' Pig at 2968 NC-105 in Boone. Please RSVP by Wednesday, March 26 to Amber Mellon at [email protected] to reserve a seat at the table.
The 2020 Bishop's Youth Pilgrimage will be held at Belmont Abbey on Saturday, April 4. Bishop Jugis has invited all middle and high school youth from the Diocese of Charlotte to join him for a day of prayer and adoration of our Eucharistic Lord. The cost is $15 per participant. Registration forms can be found at the bulletin board in the church narthex. The registration deadline is March 15. If you have any questions, please contact the Director of Religious Education, Paul Kankiewicz.
This year's First Holy Communion will take place Saturday, May 2, at the 4:30 PM Vigil Mass. First Reconciliation will take place the evening prior, Friday, May 1, at 6:00 PM. If you have any questions, please contact the Director of Religious Education, Paul Kankiewicz. Please continue to pray for our First Communicants as they prepare to receive these two sacraments for the first time later this spring.
Holy Water Dispenser -- Our Holy Water Dispenser is located in the Narthex next to the entrance. Holy water bottles are available for purchase in the Gift Shop. Holy Water finger bowls for use before and after Masses are now on the walls between the entrances to the Nave and on the front of the rock font in the Narthex which was previously used for Holy Water.
The 2020 St. Elizabeth Calendars are now available. You can pick one up in the Parish Office or the upstairs Narthex.
If you are parking in a Handicapped Space and you are not mobility impaired, please consider parking in a regular space. We are seeing too many cases of people taking advantage of their Handicap Placard to park closer to the building when they have no apparent impairment. If we didn't have folks with real mobility impairments who are being forced to travel farther than they are able from out in the parking lot, this wouldn't be an issue. But it's becoming a real issue which we must address. Please consider your abilities before taking up a handicapped space which you may not need and someone who is actually mobility impaired could use. Thank you for your consideration.
Offertory Envelopes allow us to keep track of your contributions to the church and send you a statement at the end of the year for tax purposes. If you do not currently use envelopes and would like to, please contact the Parish Office to get set up. Likewise, if you receive them and do not wish to use them, she can stop them for you, in turn saving the church money. Thank you for your help.
Click on these links for more Parish-Wide NEWS and ANNOUNCEMENTS!
Lenten Friday Night Schedule
Our Lenten Friday Night Meatless Soup Suppers and Stations of the Cross schedule is listed below. Suppers are at 6:00 PM and are followed by Stations of the Cross in the Church at 7:00 PM. Sponsoring groups who are providing the suppers are listed below with each date.
February 28 -- 6:00 PM Supper provided by Wednesday Night Bible Study. Stations of the Cross at 7:00 PM.
March 6 -- 6:00 PM Supper provided by Young Women of Grace. Stations of the Cross at 7:00 PM.
March 13 -- 6:00 PM Supper provided by our Faith Formation. Stations of the Cross at 7:00 PM.
March 20 -- 6:00 PM Supper provided by our Hispanic Language Ministry. Stations of the Cross at 7:00 PM.
March 27 -- 6:00 PM Supper provided by our Music Ministry. Stations of the Cross at 7:00 PM.
April 3 -- 6:00 PM Supper provided by the Second Wednesday Adult Group. Stations of the Cross at 7:00 PM.
Contact Amber Mellon for questions or information.